Lithuania. School's Newspapers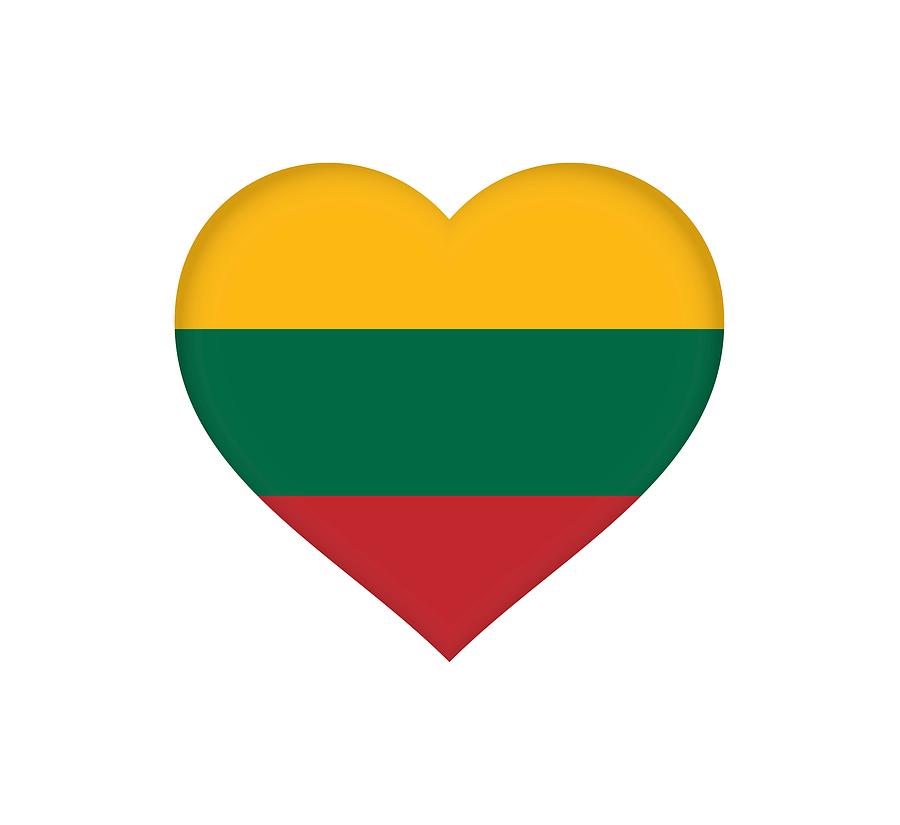 Siauliai "Santarve" gymnasium on September 26th -30th, 2022, had a meeting of the participants of the Erasmus+ project "Wedding Traditions, Cultural Awareness".
In addition to Lithuania, which was represented by the "Santarves" gymnasium, project partners were from Spain, Slovakia, Romania and Turkey which participated in the activities. The main goals of the project are to encourage students and teachers to have a comprehensive understanding of wedding traditions in the world to get acquainted with cultural heritage, to enrich students' knowledge; and to develop language skills. The teachers and students who participated in the project started getting to know Lithuania and its culture and customs at a meeting with the school community in the gymnasium.
The teachers prepared traditional Lithuanian snacks. It was a great opportunity to get to know each other better and spend time together. After that, the guest teachers and students visited the classes, observed them and got involved in the activities.
On the other days of the mobility, we visited famous places in Siauliai and visited the Hill of Crosses. In Naisiai, the guests learned about the customs of old Baltic weddings.
Many positive emotions were caused when we visited Biržai region. In the city of Biržai, we visited the museum, the castle, the homestead of the Astravas manor, crossed the pedestrian bridge over Lake Širvėna. Later, we climbed the Kirkili observation tower, visited the sinkhole "Cow Cave", participated in education about ancient wedding traditions, dances and songs. The fun and interesting excursions expanded the foreigners' knowledge of geography and ethnocultural – they learned how Lithuanians celebrated and celebrate weddings, and while telling about the country, the students improved their English language skills.
During the last days of the visit, the project participants showed slides presenting the traditional wedding clothes of individual countries, and, with the help of technology teacher Dalia Jovaišienė, tied a straw garden and printed roller curtains. Wishes and impressions of the entire week of activities is written on them. Different activities allowed us to improve different competences. The project participants understood that the acquired knowledge and new experiences contribute to the successful cooperation of European countries, the preservation of national heritage and cultural identity.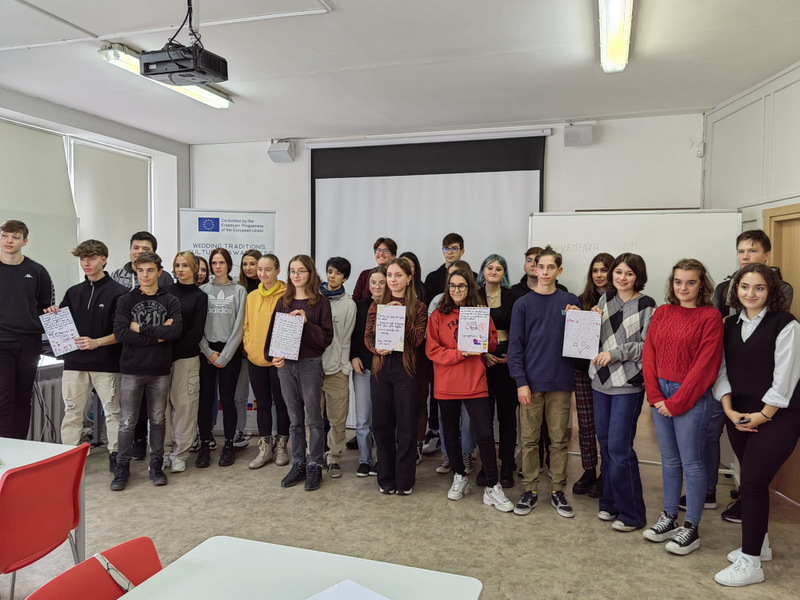 The experience of participants in the project "Wedding Traditions, Cultural Awareness" of the international educational exchange fund
ERASMUS+ in Turkey
Tarptautinio švietimo mainų fondo ERASMUS+ projekto "Wedding Traditions, Cultural Awareness" dalyvių patirtis Slovakijoje